Hialeah Cleanup Crawl
*Registration through Eventbrite REQUIRED*
We are stoked to be heading to Hialeah for an Earth Day event filled with zero-waste bites + craft brews, interactive local artwork, and clean streets - we are partnering up with GoneMIA, Unbranded Brewing Co., La Cocina, and the City of Hialeah for a Hialeah Cleanup Crawl! Join us for this celebration of sustainability, culture, and community.
Meet us at the Hialeah TriRail/Metro Rail stop to pick up cleanup supplies - extra brownie and karma points if you take public transportation to this event!
We will then take to the streets conducting a cleanup, while the City of Hialeah PD blocks off portions of the road to make sure vehicular traffic doesn't pose a threat to our volunteers.
First we will stop at La Cocina, where their team will reward you all with some delicious zero-waste bocaditos and pata Sucia punch as a thank you for keeping the neighborhood clean.
Then we will continue ~cleanup crawling~ to Unbranded Brewing, where a keg of a special new Earth Day brew will be waiting for us! Enjoy this local beer while checking out Here Today Gone Tomorrow, a group exhibition of local art focused on the themes of environmental sustainability and climate resilience coordinated by GoneMIA. You will also have the opportunity to participate in a live art mural by Grisell Gajano!
At 8:30 there will be a bus at Unbranded that you can take back to the Hialeah TriRail stop. Thank you Commissioner Bryan Calvo for coordinating this bus and the PD supervision! Just note that if you stay late you will need to coordinate your own transportation :)
There are two add-on options with your ticket purchase: 1) a DFO reusable stainless steel tumbler (the most sustainable cold liquid cup option according to the UP Scorecard - woop woop!), or 2) a DFO double-walled insulated cup with a lid! If you do not choose to add a reusable cup to your order, you must BYO cup in order to receive complimentary drinks- let's positively reinforce that reusable lifestyle!
See you there!
---
Event schedule:
5:15 - Meet at Hialeah Tri Rail stop
5:30 - Depart Tri Rail stop
6:30 - Arrive at La Cocina for bocaditos and pata Sucia punch
7:00 - Leave La Cocina
7:15 - Arrive at Unbranded Brewing for beers + Here Today Gone Tomorrow art show
8:30 - Optional bus back to Tri Rail stop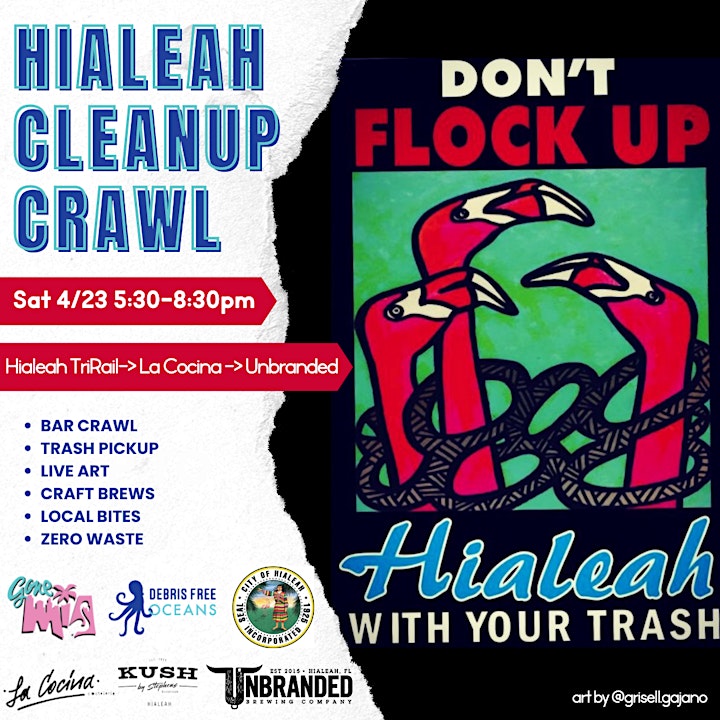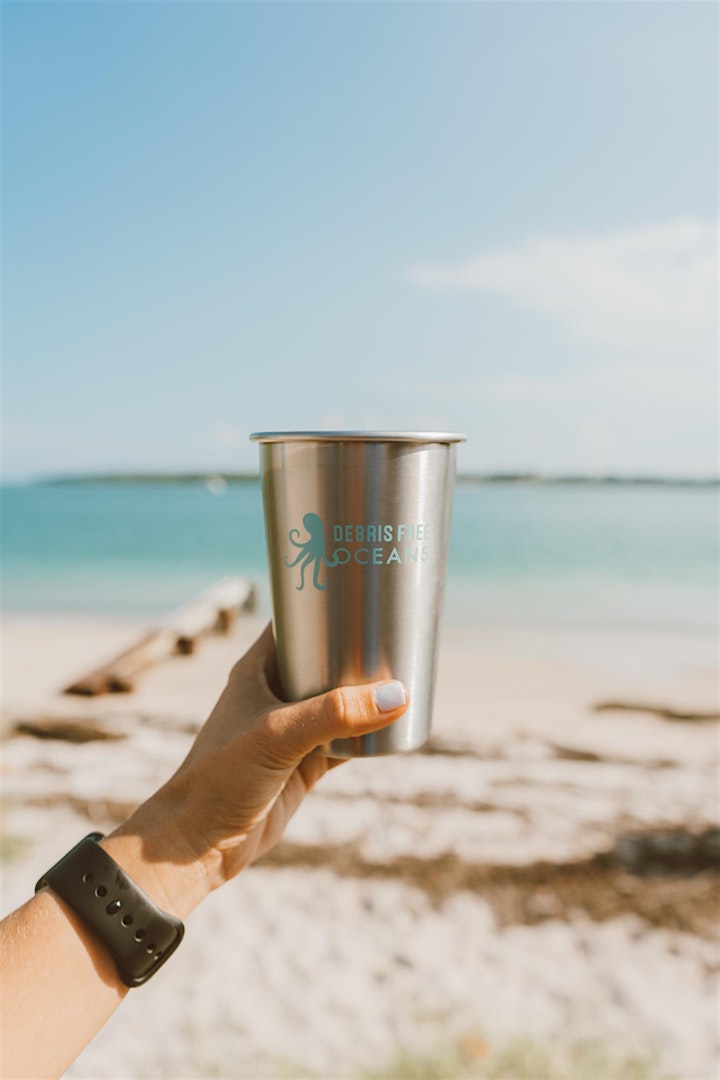 Saturday, April 23, 2022
05:15 PM - 08:15 PM
Unbranded Brewing Company
Madeline Kaufman

4436908900