Pub Crawl Pick Up with Debris Free Oceans
Join us for the return of the Pub Crawl Pick Up, a bar crawl with a purpose!
About this event
We are so excited to be bringing back one of our premiere events, the Pub Crawl Pick Up, for the first time since the lockdown - you won't want to miss this!
We will be crawlin' to some of our favorite Wynwood businesses to enjoy zero-waste bites & drinks. In between stops we will beautify the streets of Wynwood by picking up trash before it can flow into our storm drains and out into Biscayne Bay :)
Event schedule:
Each $30 ticket comes with:
A Debris Free Oceans & Wynwood Brewing Company co-branded reusable stainless steel tumblr (picture below)
Entry into raffle for Cape Clasp swag
A La Rubia beer from Wynwood Brewing Co.
Food & drink from Buya Izakaya
Food & drink from Coyo Taco
Ice cream from Nabati
We can't wait to #PartyWithAPurpose with you!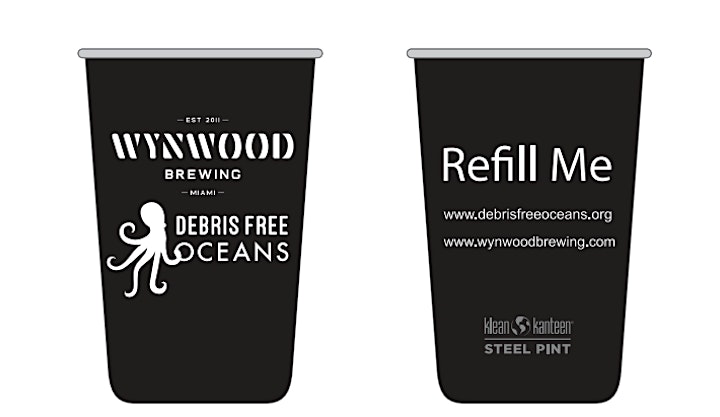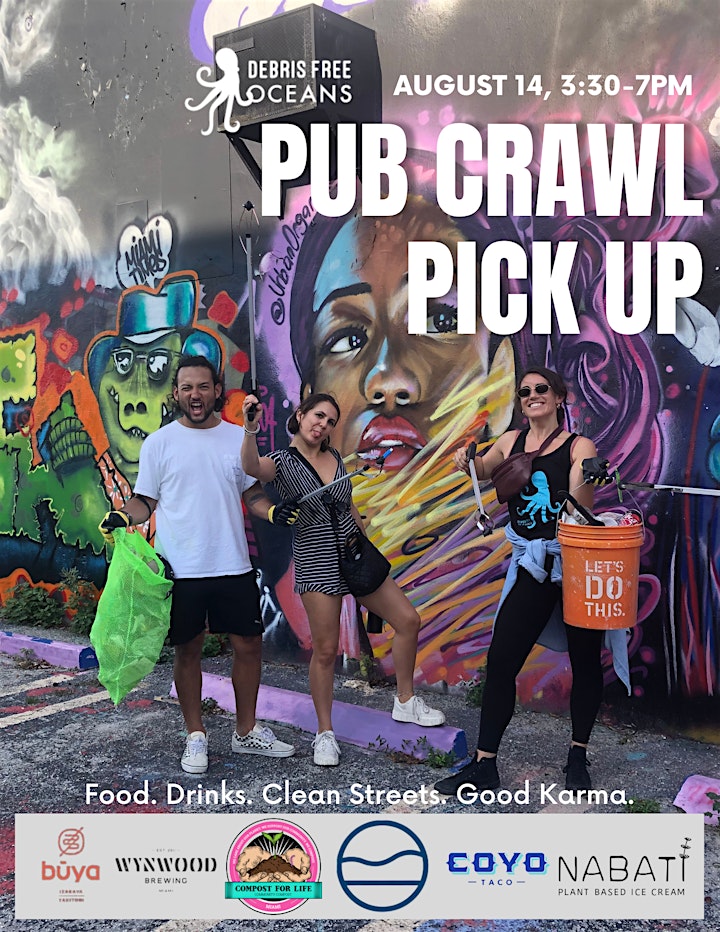 Saturday, August 14, 2021
03:30 PM - 07:00 PM
Madeline Kaufman

4436908900