Yoga, Beach Cleanup, and Vegan Market
Join us for a morning of celebrating self-care & sustainability :)
About this event
We are so excited to be joining forces with likeminded organizations & local businesses for a yoga cleanup and vegan market event as part of Seed Food and Wine 2021!
At 10 am, Rise & Soulshine will guide us through a grounding yoga flow
At 11 am, Debris Free Oceans will lead the group on a coastline cleanup
At 12 pm, we will reward our efforts with delicious plant-based food and drinks at a pop-up market featuring local vendors including Radiate Kombucha, Waterloo, and more
Compost for Life will be on-site to compost all food scraps & containers, making this a zero-waste event!
The Ocean Conservancy will also be on-site to speak about a groundbreaking plastic pollution study recently executed within the City of Miami. #DYK that experts from the University of Georgia's Jambeck Research Group just conducted a formal assessment of marine debris and waste management (known as the Circularity Assessment Protocol, or the CAP) in our city? This research team has executed CAPs in 10 countries and 26 cities around the world, but this is the first time it has been done in a major US City- #GoMiami!
Hang around at the pop-up market and chat with the Ocean Conservancy about how you can be involved in community-based initiatives to address the outcomes of this research and eradicate pollution in Biscayne BAE and beyond :)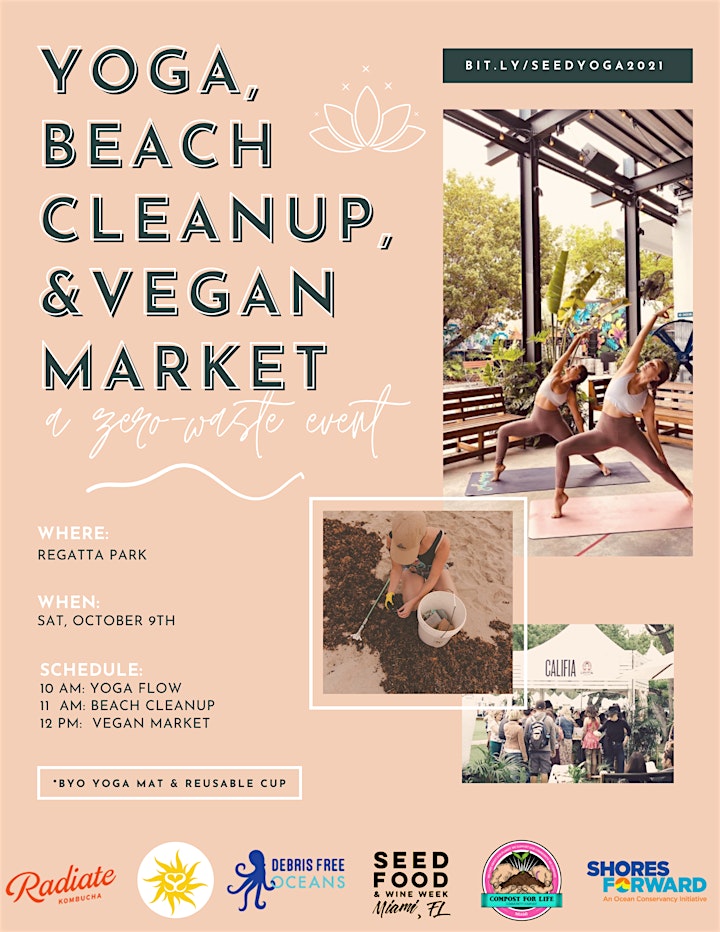 Saturday, October 09, 2021
10:00 AM - 01:00 PM
Madeline Kaufman

4436908900