Baynanza 2022 - Julia Tuttle w/VolunteerCleanup.Org
On Earth Day Weekend, join VolunteerCleanup.org as we co-host a Baynanza cleanup at the Julia Tuttle Causeway site, one of 27 cleanup locations, as part of the annual Baynanza event, now in it's 40th year! 
You must register online here to participate. To join us at this location, be sure to select "Julia Tuttle Causeway" location from the drop down. Register now through March 27th  https://survey123.arcgis.com/share/01292e89397349c0a13347fc97e18f28?fireglass_rsn=true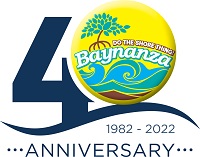 Baynanza is a celebration of Biscayne Bay and its significance as one of the most important ecological systems in South Florida. Celebrated throughout March and April, Baynanza culminates with the Biscayne Bay Cleanup Day where thousands of volunteers join together to help clean up our bay's shoreline. Since Baynanza's beginning in 1982, volunteers have helped remove over one million pounds of trash from Biscayne Bay.
Baynanza is now commemorating its 40th year, and on Apr. 23 from 9 a.m. to noon will once again bring the community together to celebrate our incredible marine resources and help restore Biscayne Bay's shoreline at 27 locations across the County. Volunteers at all the cleanup sites will receive a free commemorative T-shirt, and community service hours are available to all students who participate. Check back soon to view the Baynanza Calendar of Events and to register as a volunteer for the Biscayne Bay Cleanup Day.
Registration is now open through Mar. 27.
Saturday, April 23, 2022
09:00 AM - 12:00 PM