Baynanza 2023 - Julia Tuttle w/VolunteerCleanup.Org
Join VolunteerCleanup.org as we co-host a Baynanza cleanup at the Julia Tuttle Causeway site. This will be one of 31 cleanup locations that are part of the annual Baynanza event spearheaded by Miami-Dade County's Department of Regulatory and Economic Resources, now in its 41st year! 
You must register on the County's website to participate. To join us at this location, be sure to select "Julia Tuttle Causeway" location from the drop down.
** Register now through April 7th at https://survey123.arcgis.com/share/01292e89397349c0a13347fc97e18f28 **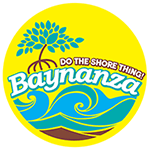 Baynanza is a celebration of Biscayne Bay and its significance as one of the most important ecological systems in South Florida. Celebrated throughout March and April, Baynanza culminates with the Biscayne Bay Cleanup Day where thousands of volunteers join together to help clean up our bay's shoreline. 
This year, Baynanza has expanded to include several inland sites to enhance accessibility for the community and raise awareness that our actions on land have the potential to affect our water resources and Biscayne Bay positively or negatively.
Baynanza will be commemorating its 41st year, and on April 15, 2023, from 9 a.m. to noon, we will once again bring the community together to celebrate our incredible marine resources and help restore Biscayne Bay's shoreline at 31 locations across the County. Volunteers at all the cleanup sites will receive a free commemorative T-shirt, and community service hours are available to all students who participate. Check back soon to view our Baynanza Calendar of Events and to register as a volunteer for the Biscayne Bay Cleanup Day. Please sign up for updates to be notified of future events.
Baynanza Cleanup Registration is open until April 7.
Saturday, April 15, 2023
09:00 AM - 12:00 PM