Earth Day Trash Bash Beach Cleanup at The Palms Hotel
In commemoration of Earth Day and Earth Month, join us at our our Earth Day Trash Bash on Tuesday April 22nd! Sign up today by emailing [email protected].
     3:00 pm                Registration, orientation & distribution of our Inspired by Nature tee-shirt
     3:00 - 6:00 pm     Beach Clean-up
     6:00 pm                Poolside drinks & snacks for all volunteers

Meeting point       Our tropical garden

Continuing our partnership with The City of Miami Beach and ECOMB, through which we have "adopted" the stretch of beach between 29th and 32nd Street, we will yet again gather with our guests, staff and neighbors and deep-clean our beach!

We invite you, your friends and your family to help us make our world a cleaner place.

All volunteers will also receive our green Inspired by Nature tee-shirt!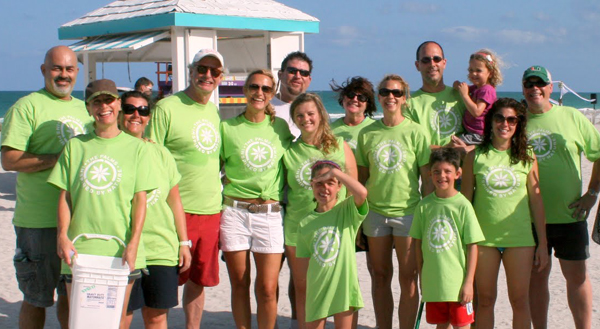 See you on Tuesday April 22nd !


Notes:
Please wear a good quality shoe (no open toe shoes, sandals or flip flops) and light or bright color protective clothing. Latex gloves will be provided, other safety gloves can be brought along if required.

Wearing a pair of sunglasses, gloves, hat and sun block should be considered.

Valet parking is available at $25. On-street parking is available as well as public parking lots on 27th and 35th Street
and Collins Avenue at $1 per hour. Walking, biking, public transport and car-pooling are encouraged.
 
Tuesday, April 22, 2014
03:00 PM - 06:00 PM
The Palms Hotel - 'Tropical Garden'
The Palms Hotel